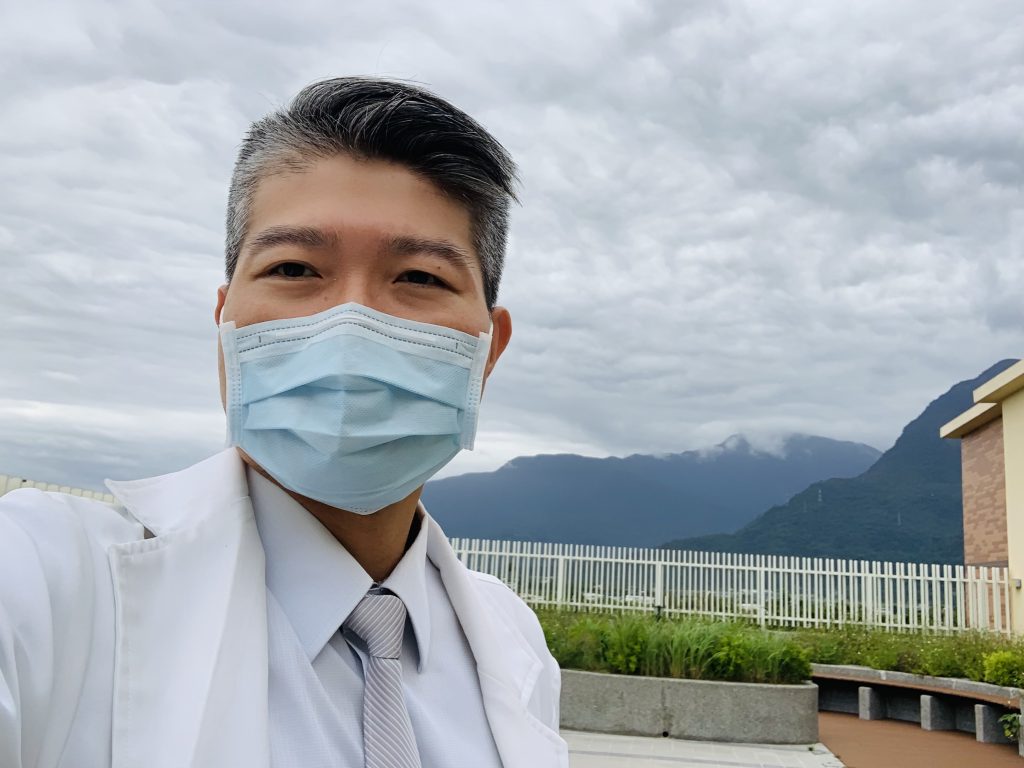 中文版 / English Version
Affiliated unit
Department of Internal Medicine – Department of Endocrinology and Metabolism
General Nursing Home
Current position
Chief Physician of Department of Internal Medicine
Chief Physician of General Nursing Home
Lecturer appointed by the Ministry of Education, Department of Internal Medicine, National Defense Medical College, National Defense University (Lecture No. 103439)
Member of Diabetes Joint Care Network of Hualien County Health Bureau
Deputy Secretary-General of Eastern District of Taiwan Association of Obesity Medicine
The 28th director of Hualien County Physicians Association (2023)
Main education
Department of Medicine, National Defense Medical College
Personal qualifications
Resident Physician, Department of Internal Medicine, Tri-Service General Hospital
Attending Physician, Department of Metabolism, Department of Internal Medicine, Tri-Service General Hospital
Attending Physician of Armed Forces Taipei Outpatient Center, Armed Forces General Hospital
Attending Physician, Department of Internal Medicine, National Army Hualien General Hospital
Attending Physician, Department of Community Medicine, National Army Hualien General Hospital
Clinical Researcher, Department of Metabolism, Tri-Service General Hospital
Adjunct teacher, Department of Life Science, School of Science and Technology, Donghua University
License and membership
Specialist in endocrinology and metabolism (specialist certificate number 0569)
Internal Medicine Specialist of the Republic of China (specialist certificate number 007760)
Specialist Physician of Taiwan Association of Obesity Medicine (specialist certificate number 0228)
Qualified health teacher of the Diabetes Health Education Association of the Republic of China (specialist certificate number 004175)
Physician of the Republic of China (specialist certificate number 037536)
Certified Smoking Cessation Physician by National Health Bureau
Member of the Endocrine Society of the Republic of China
Member of the Diabetes Society of the Republic of China
Specialty
Endocrine diseases

Endocrine gland diseases: hypothalamus, pituitary gland, thyroid (hyperfunction, insufficiency, goiter, thyroiditis, thyroid ultrasound), parathyroid, gonads.
Pancreatic endocrine and diabetes, insulinoma.
Diseases of the adrenal cortex and medulla.
Hypertension caused by endocrine diseases.
Metabolic diseases

Nutritional disorders: including obesity, malnutrition and vitamin deficiency.
Disorders of carbohydrate metabolism: diabetes, prediabetes, diabetes care.
Lipodystrophy: hyperlipidemia, dyslipidemia, etc.
Calcium and mineral metabolism disorders: such as rickets, osteoporosis, etc.
Metabolic syndrome: central abdominal obesity, hypertension, hyperglycemia, dyslipidemia.
Obesity medicine

Secondary obesity caused by endocrine and metabolic system abnormalities.
Obesity in adults and adolescents.
Weight loss treatment (diet therapy, exercise therapy, behavior modification, drug therapy)
General internal diseases

Fever, cold, cough, diarrhea, abdominal pain, constipation, vomiting, otitis media, pneumonia, urinary tract infection.
Paper published
Oral presentation
Exercise on insulin action, inflammatory cytokine, and serum tartrate-resistant acid phosphate 5a in obese Chinese male adolescents (2008 Annual Meeting of Taiwan Association of Obesity Medicine)
Effects of exercise on fasting plasma glucose, inflammatory cytokines and other biochemistry markers in Chinese male adolescents with normal weight (2009 Annual Meeting of Taiwan Association of Obesity Medicine)
Thyroid function is associated with the composition of metabolic syndrome in euthyroid Chinese (2010 annual meeting of the Society of Endocrinology and Diabetes of the Republic of China)
Poster published
Relationship between thyroid status and renal function in normoglycemic adult outpatients (the 36th National Military Medical Symposium in 1998)
A Randomized, Open-Labeled and Controlled Study of the Efficacy and Safety of Kludone Modified Release in the Treatment of Chinese Type 2 Diabetic Patients
(The 36th National Military Medical Symposium in 1998)
Correlation study on health behavior management of nursing staff in hospitals in Hualien county and city
Research in Hualien Hospitals Nurses Health Behavior Management
(The 39th National Military Medical Symposium 101 years)
Discussing the differences in motivation, body image, adipokines, inflammation index of patients in weight loss clinics and healthy people when losing weight (the 40th National Military Medical Symposium 102 years)
Nurses Health Management in Hospitals. APNRC 2014